Since our fundraising campaign last year, Whale Scout has grown by leaps and bounds.
Our volunteer team grew to 50 volunteers. These committed folks work tirelessly to help others watch whales from shore and restore habitat for the salmon that are so desperately needed by our endangered killer whales. We secured a two-year grant to cover the main costs of these programs!
We started a volunteer book club and offer local field trips to help with continuing education and networking for our volunteers. These new programs cultivate positive volunteer experiences and in turn provide more benefits to our environment and communities.
Helping spread awareness about Puget Sound's endangered killer whales, we created a new pamphlet illustrating the top three threats to our whales: Lack of prey, or salmon, toxins, and vessel effects along with actions individuals can take to address these. We highlight restoring salmon habitat and offer a stewardship action for each month of the year.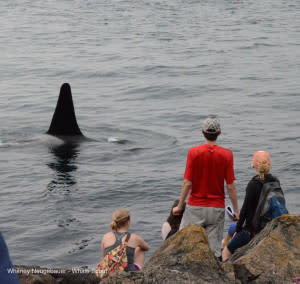 Since our inception in 2013 we've helped thousands of people watch whales from shore and channeled people's interest into restoring their food source: salmon! At the eight Helpin' Out events we offer each year, our group planted over 1,200 trees along with other work such as removing non-native invasive plants.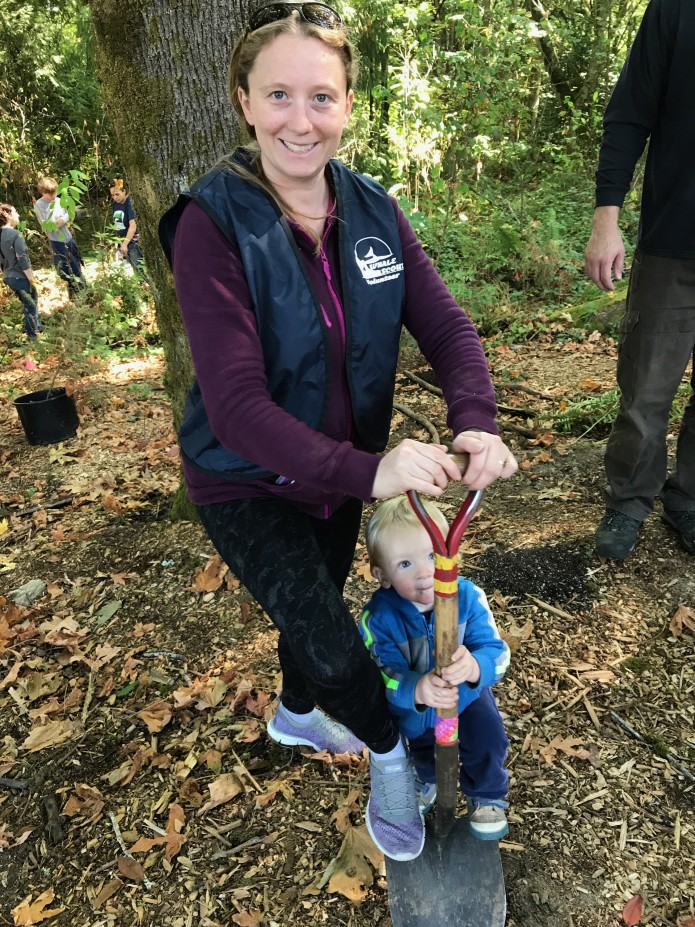 We pride ourselves on taking direct action to protect the whales we love watching. Despite the successes we've had over the last year, our whales are struggling.
They number just 76 individuals, the lowest population in 30 years.
Today about half of the calves born in the so-called "baby boom" are alive today.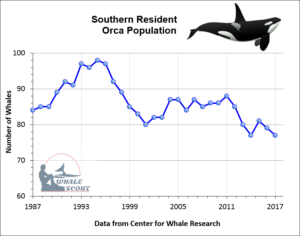 New studies indicate that the recovery of Southern Resident killer whales is limited by lack of salmon. Up to two-thirds of all pregnancies fail.  Low abundance of Chinook salmon is blamed by the researchers.
Whale Scout is committed to doing everything we can to help these whales.
While Whale Scout's programs are working really well at a local level, killer whales depend on salmon from rivers and streams all along the Pacific Coast, from California to Canada. To save the whales, we must save the salmon and to save salmon, we must activate people across large regions to restore salmon habitat near their own homes.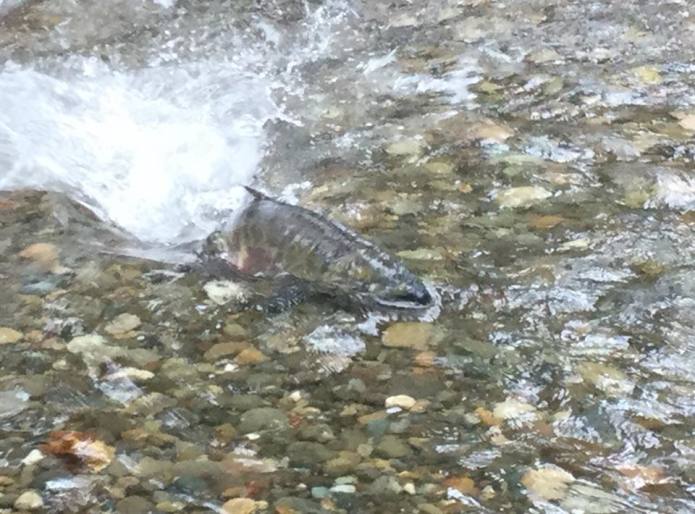 We're asking for your support to magnify our efforts with a new program called PodMatch.
PodMatch connects orcas and salmon at home. It is an online tool where people can search using their zip code for events near their homes that benefit salmon, namely Chinook, which will ultimately benefit killer whales. The search populates a map and lists events with the option to sign up.
With the participation of the Pacific Whale Watch Association and other institutions, this program has the potential to reach up to 500,000 people a year who come to see whales in the San Juan Islands or elsewhere, and return to their home cities and states inspired to take action.
A bit of friendly competition between groups and incentives for participation will help catalyze people to take action. Individuals can track their own progress and brag to their friends.
This huge project is currently in development in a beta phase. We hope to launch PodMatch within the Puget Sound region this summer and expand from there.  Utilizing the support and hard work of volunteers we will populate events river-by-river.
Partial financial support for PodMatch has already been pledged through grants. We need your help to fully fund this program.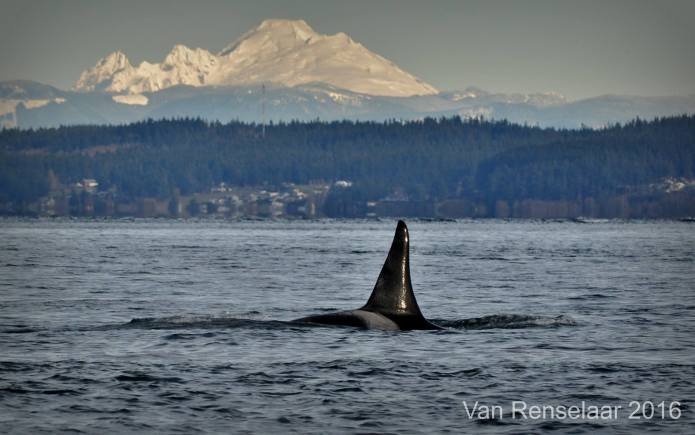 The majority of the costs are up front for development with some annual expenses to pay for the technology and outreach materials.
We know that those who care deeply about these whales don't want to lose them. We believe PodMatch provides a pathway to connect people to projects in their communities that make a difference for killer whales.